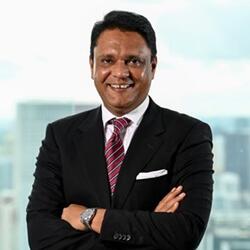 Taranjeet Singh
Managing Director - South East Asia & India
Taranjeet Singh is Managing Director for Southeast Asia and India, Criteo. He is responsible for driving continued growth and steering Criteo's business strategy for the region. He also works closely with regional leadership to strengthen Criteo's current advertiser and partner relationships, and spearhead new business development.
Taranjeet's priority is to deliver value-adding counsel and transformation to Criteo's customers in a rapidly changing world, propelling Criteo's vision of powering marketers and media owners globally with trusted and impactful advertising.
With more than 17 years of leadership experience in Asia Pacific's media and technology industry, Taranjeet's expertise includes digital advertising and marketing, integrated business strategy and development, and operations management. He joined Criteo after nearly two years at ZEE5 India, an online video-on-demand platform. He was Chief Revenue Officer and Business Head, where he helped establish the revenue and business operations in the company. Prior to that, Taranjeet was India Country Director for Twitter and Sales Director for BBC News, roles in which he was responsible for commercial operations.
Taranjeet is currently based in Singapore.