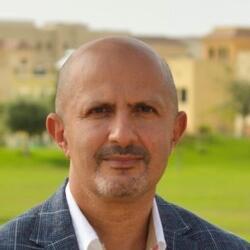 Dr. Tamer Eltoni
SVP Digital Adjacencies and Devices
Dr Eltoni has the role of VP Digital Services and Devices at Etisalat been responsible of all the none telco transformational lines of businesses. He manages a portfolio of Digital products, services, and assets for Etisalat across six main pillars and revenue streams. These include Fintech, Digital Insurance, Digital Advertising, Commercial Devices, Consumer IOT, and Metaverse Implementation.
Dr. Eltoni holds Doctoral of Business Administration from Maasricht School of Business, three Honors post graduate degrees including Masters of Science in IT from Nottingham University – UK and Masters of Business Administration from NYIT – USA, in addition to multiple specialized industry recognized certification such as the PMP, CISSP.
He has a diversified rich practical and academic experience in Telecommunications, Fintech, Marketing, Devices, Sales, Supply Chain management, IOT and IT.
Additionally, he is the Cofounder and CEO of a Devices Trading Company owned fully by Etisalat.