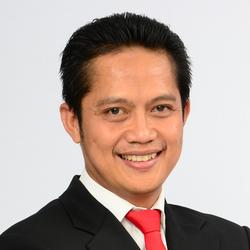 Syaifudin
PT Metra Digital Media (MDMedia)
Syaifudin is a President Director of PT. Metra Digital Media (MDMedia). PT. MDMedia is a company engaged in the digital industry. Bigdata as Business is one of MDMedia portfolio. As a formerly President Director of PT. Administratsi Medika (AdMedika), Syaifudin initiated the Big Data Analytics for healthcare at AdMedika.
Syaifudin has awarded The Most Attractive Company at Metra Holding and The Best Company in Business Review Magazine.
Syaifudin holds a Bachelor Engineer from STT Telkom and holds an MBA from University of Gadjahmada.
Syaifudin likes golf and joined Paralayang sport at Telkom Bogor