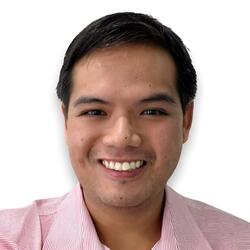 Stefano Andrei Soriano
Vice President - Head of Marketing, Biscuits
Republic Biscuit Corporation
Andrei is the Head of Marketing for Biscuits at Rebisco.
He has been leading a young, dynamic team in consistently-ensuring that consumers aware of, and get to enjoy the best value and quality biscuits to fulfill their needs.
Andrei has over 18 years of robust experience working in multinational (Mondelez, 11 years) and local (Splash Corporation, 5 years; Rebisco 2 years and counting) companies.
He has diverse experience leading different markets (Philippines, Asia, Middle East and Africa), and being assigned internationally, handling different brands across different categories, from personal care to multiple food segments. He has handled global brands and market leaders all the way to local jewels and market challengers. He is adept in disciplines of Activation, Innovation, and Equity, and has been mentored by known trailblazers in the industry.
Andrei is a practical thinker focused on driving business results, he finds greater purpose in his work.
He knows that his providing good output has a direct impact in providing jobs for thousands of people. More than that, what keeps him inspired and motivated is the thought that his work contributes to delighting and providing well-being to millions of families all over the world.