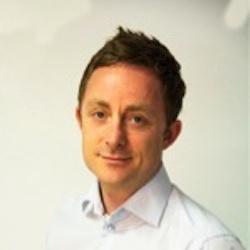 Stefan Bardega spearheads ZenithOptimedia's digital strategy and global capabilities. As Chief Digital Officer, Stefan sets the vision for how digital elevates ZenithOptimedia's Live ROI proposition and he is responsible for driving digital innovation around the network.
Prior to joining ZenithOptimedia, Stefan was Managing Partner at MediaCom, heading up digital in the UK across all platforms. In 2009, Stefan launched MediaCom Beyond Advertising, the network's content division, which has now rolled out around the world. Before taking charge of this launch, Stefan was Digital Strategy Director at MediaCom UK. Stefan has also worked at All Response Media, where he was Head of Digital, and at Outrider, where he was Digital Research Manager.
During his career, Stefan has taken charge of the digital strategy for an array of high profile clients, including: Mars, VW, T-Mobile, Sky and Coca-Cola. The work he has led has been recognised with several awards, including Campaign, Media Week, and New Media Age.
Voted one of the top 100 most influential digital people by Drum magazine in 2013, Stefan has spoken at a variety of industry conferences, including IAB Engage, Apps World and Media 360; participated in festival juries, including Media Week Awards 2013 and Tech Pitch 4.5; and has worked with the UK Government's Technology Strategy Board since 2012.
In his spare time Stefan is a keen windsurfer and has also represented the UK in a World Cup*
*little known sport called Footvolley