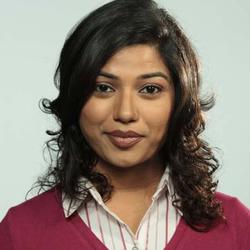 Sonali Krishna is the Anchor & Editor of ET NOW's flagship feature 'Brand Equity'. She is also the marketing and advertising editor of the channel. Sonali has a dual portfolio and is also the digital editor for ET NOW which involves curation and creation of content across all of ET NOW's platforms.
She's been tracking the advertising, marketing, sport, FMCG and retail space for a number of years. Sonali's core strengths pivot around analysing and deciphering the biggest trends not just in the country, but globally too. She is also India's ace journalist when one talks of marketing, brands & advertising.
Sonali was brought in from The Economic Times, India's leading business daily as part of the launch team of ET NOW, seven years ago.