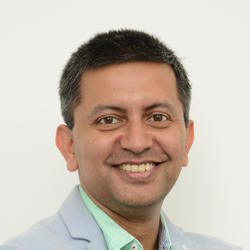 Siddharth Banerjee is an experienced consumer business leader across Telecom and FMCG for the past 17 years and is currently the Executive Vice President (EVP) - Marketing and Head of Brand, Insights, Media, Activation & Digital at Vodafone India.

In his 15 years of FMCG / CPG experience, including the last ~13 years in Unilever, Siddharth has worked across Country P&L roles and Global / Regional Brand Marketing roles, with rich exposure across Developing & Emerging Markets. His last role in Unilever was as the Country Marketing Director / CMO & a member of the Management Committee at Unilever Sri Lanka. He has lived & worked across India, Singapore, the UK & Sri Lanka. 

Siddharth is an alumnus of La Martiniere College, Lucknow & holds B.A. Economics (Honours) and M.B.A degrees from the University of Delhi. He is a National Talent Scholar, the highly competitive scholarship under the aegis of NCERT - Government of India. Siddharth has also been awarded the Chevening-Rolls Royce Innovation Scholarship to study at Oxford, under the prestigious UK Government Chevening Scholarship Scheme. 

Siddharth is a published author and a top-ranked speaker on Business Innovation and Consumer Marketing at industry conferences across the Asia Pacific Region.