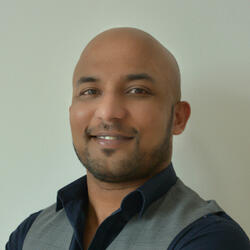 In a career spanning over 13 years, Satya has worked across leading agencies and clients in South East Asia and is a seasoned communications & media professional.
In his latest stint since November 2016, Satya is the Managing Director and Business Partner at Daybreak, an integrated digital company specializing in full service Communications, Content and story-telling Platforms 
Prior to this he was the Head of Media for 3 years at Unilever Vietnam, the largest advertiser in the country. Building communications strategy to deliver maximum ROI, breakthrough innovations, functional excellence across all paid and earned media and driving agency/publisher partnerships across all 24 brands were his key responsibilities in Unilever. 
Before relocating to Vietnam, Satya has spent 10 years in the advertising and media industry working on regional roles in Singapore, Malaysia and India for brands like Samsung, GSK, P&G and J&J.
Satya has a passion for technology, entertainment (Mobile, Internet & TV) and is a big believer in the brand 'Asia'.