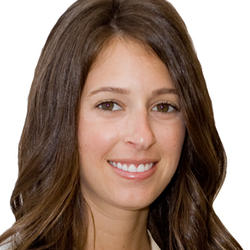 Mobile is a constantly changing landscape and Sarah couldn't be more passionate about staying ahead of the latest trends in order to educate our clients and create thought provoking ideas. Besides overseeing the mobile group, Sarah spearheaded an internal education series at Horizon, spreading the belief that mobile should be the center of the conversation. Sarah's success reaches beyond just the walls of Horizon. She was recently honored as Mobile Women to Watch by Mobile Marketer, and was previously named an Adweek All-Star by Adweek in 2012, cited for her incredible leadership and success with growing Horizon's mobile division.
Prior to Horizon Media, Sarah was at agency.com, part of the TBWA network, leading British Airways domestic digital media strategy and global digital partnerships.
Sarah grew up on the seven seas, sailing for 15 years with her family and fueling her passion for global travel and taking in as many new experiences as possible.