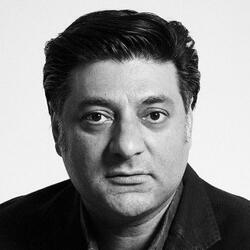 Sanjay has been in the industry for over 25 years working in the US and across Asia Pacific.
Completing his MBA/MIM from Thunderbird in Arizona, he set off to find fame and fortune in New York and started working at Y&R New York. In his 7 years at Y&R NY, he worked on clients like AT&T, KFC, Dupont, Colgate, new business development and the US Postal Service.
Sanjay was then assigned to Singapore where he joined Y&R Asia in August 1999 as Regional Account Managing Director running the Citibank business across Asia Pacific.
He then became the Chief Client Officer responsible for managing Global/ Regional Client Partners such as Accenture, ABN Amro, PMI, Campbells, Caltex, Tiger Beer, the Discovery Channel, Danone, TNT, SPH Search, Cerebos and Sony. He was also the Regional Director overseeing Indonesia, Philippines, Vietnam and Indochina.
After 10 years in Singapore, his adventure continued on as he moved to Bangkok as CEO of Y&R Thailand. After 2 years of growing the Thai office in creative excellence and new business, he took over as the CEO of Indochina and Thailand.
Further accolades led him to be promoted to overseeing Y&R in South East Asia while continuing to run Y&R Thailand operationally where he has driven double digit growth year on year. He had oversight of Vietnam, Myanmar, Philippines, Malaysia, Indonesia and Thailand. Under his leadership Y&R SEA was Campaign's Agency Of The Year and Y&R Thailand has picked up metal at the AOY for 3 years.
In 2018, Sanjay moved from Y&R to his next adventure as the CEO Of DAN Indochina. Sanjay believes in building teams, working with terrific people and tremendous clients. He now lives in HCMC away from with his wife and 2 children. He is constantly collecting vinyl records and finding ways to get to the gym.