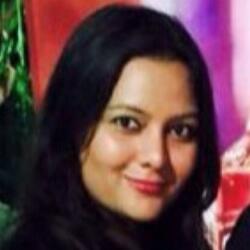 Sanchita Johri
Asia Pacific Head of Total Brand Experience for Self-Care (OTC)
@Sanchitajohri
Sanchita currently leads digital marketing for the consumer business of J&J India and Digital for J&J FemCare APAC.
Before joining Johnson and Johnson Sanchita spent two years at Reliance Digital, the electronics arm of Reliance Retail, to build the digital marketing arm to cater to the omni-channel experience.
Prior to working with Reliance Retail Sanchita was the Marketing Lead for SVG. She also spent 5 years with the investment arm of the Times of India Group, Brand Capital, for 360 degree Marketing & Media before which she also worked with Radio Big FM as a Radio Jockey and at IBM for a year and a half each.
Sanchita is from Lucknow, grew up in Muscat and then studied in Delhi at Hindu College, where she was the President of the Debating society and also the founding president of the Fashion society.
Sanchita loves reading, travel, food, blogs and dogs
Favourite quote – Today is the first day of the rest of your life!