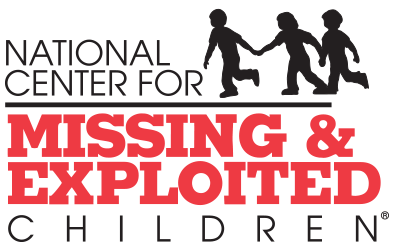 Robert Hoever
Director of Special Programs, Missing Children Division
National Center for Missing & Exploited Children
Robert Hoever is currently employed by the National Center for Missing & Exploited Children (NCMEC) as the Director of Special Programs within the Missing Children Division.  He manages NCMEC's role in the AMBER Alert Program, and serves as a liaison to law enforcement and other AMBER partners; liaison to the fifty-three Missing-Child Clearinghouses; and liaison to Tribal Law Enforcement.  In addition, any other special projects assigned by the Vice President, such as missing children with special needs program and children missing from foster care program. 
Mr. Hoever retired from the New Jersey State Police after 26 years.  He retired as the Assistant Bureau Chief of the Child Protection and Cyber-Crimes Bureau.  As such, he supervised the operations of the Missing Persons Unit, AMBER Alert Program; High Technology Crime Unit including the ICAC Regional Task Force, Violent Crime Analysis Unit, Cyber-Crimes Unit, and the RCFL Unit (Regional Computer Forensic Lab).  He was also a past Clearinghouse Manager, as well as the Unit Supervisor of the Missing Persons Unit and the High Technology Crime Unit.  He was responsible for the development of New Jersey's AMBER program, and was the first AMBER Coordinator for New Jersey. 
Mr. Hoever has a Bachelors of Science degree from the College of New Jersey, and a Masters in Administrative Science from Fairleigh Dickinson University.  He has a certification from Fairleigh Dickinson University in Computer Security and Forensic Administration.  He is also a graduate of the Northwestern University School of Police Staff and Command.