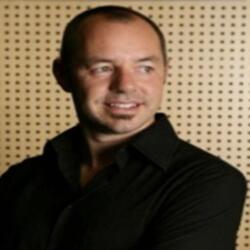 Rob Marston is one of Australia's most eminent thought leaders in the mobile advertising space. A true digital native, Marston taught MBA students about the 'Information Superhighway' back in 1996 at Durham University Business School. From theory to practice, Marston seized the opportunity (before the dotcom bubble burst) to help launch global leading recruitment website Monster.com in the UK, where he web-enabled businesses recruitment processes as well as created Monsters first career portal exclusively for public sector.
In early 2005, after relocating to Australia, Marston combined his passions for marketing and digital to work in the bourgeoning search engine marketing world for 24/7 Real Media (a WPP company). He then created a new nationwide search division at leading media agency Starcom MediaVest, working with large global brands such as General Motors, BankWest, Sportsbet, Samsung and Sony to bring Search into their marketing communications strategy.
The next logical stop for someone who loves being at the front of nascent advertising technology was mobile and Marston single handedly launched InMobi into the Australian and New Zealand market in 2010. Having uncovered his true passion for mobile and wanting to expand beyond an ad network, he launched Zeus Unwired (www.zeusunwired.com) a specialist boutique mobile agency working with large brands such as Yahoo, Domain, Subaru, Samsung and Westfield on mobilizing their advertising. In late 2015, Marston gave in to the lure of the opportunity to head up the mobile division of Australia's largest agency group (Omnicom Media Group) across Australia and New Zealand. This role provided access to how mobile is integrated into the wider marketing communications mix for clients including McDonald's, Telstra, Apple, Unilever and Qantas.
Marstons' infatuation with mobile lead him to speak at a number of conferences including Ad Tech (where he is a founding member of the Unwired Advisory Council and created the inaugural 'mobile only' ad:tech Unwired event), several AIMIA conferences as well as lecturing in mobile at The University of Sydney and RMIT (Vietnam). Marston also enjoys working as a voluntary mentor on schemes aimed to help support and foster innovation within the start up community (MEGA and Push Start).
In the 'analogue world' he loves racing mountain bikes, cooking and photography.