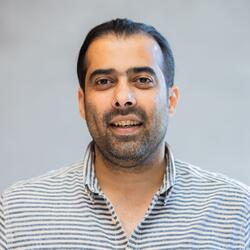 Rishi Sharma
Senior Vice President, Sales
Rishi is a business leader with 15+ years of experience in marketing, advertising sales & analytics with a proven track record of creating businesses from scratch, scaling and ensuring sustainability.
At Affinity, leveraging a novel technology, he is helping leading brands improve their customer engagement & drive user acquisition at scale.
Previously, Rishi created an online freight marketplace: R2D, which garnered a revenue topline of $5Mn+, a leading logistics company later acquired.
Rishi also has been a client lead for the Innovation practice with Nielsen for 8+ years, where he solved marketing problems for global CPG brands.