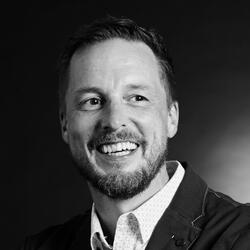 Richard Murphy
Corporate Vice President, Digital; Growth & Foundational Markets
Richard is CVP for Digital at McDonalds, with responsibility for markets in Asia, MEA, LatAm & Europe. His brief is to drive digital transformation at a market level. This includes setting and aligning the agenda for Digital, delivering new product and ways of working and helping markets to drive a modern approach with customers. Whether that is ordering through a mobile app or an in-store kiosk, receiving real-time offers through CRM or simply engaging with the brand in social media. The changing expectations of McDonalds' customers requires the delivery of a new type of convenience, agility and simplicity to live up to these new demands.
Richard has been 'in digital' since 1999 when he helped found and grow a dot com start-up, but he actually started his working life as a Food Scientist & buyer for Tesco Stores in the UK. Throughout his career he has experience in digital brand-building, direct marketing to drive revenue and has developed and delivered new digital experiences for Prudential, GE, British Telecom and most recently with Nokia & Microsoft where he led the global eCommerce team and the integration of the digital teams, infrastructure and ways of working into the Microsoft fold.
Richard is married with 2 children and relocated to Singapore from the UK to take up his position with McDonalds.