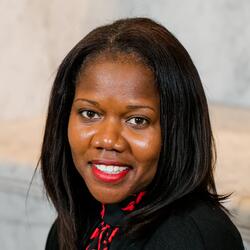 Rhonda Gittens is the Vice President of Finance at MMA Global. She is responsible for the financial management of the company. Rhonda governs the company's financial management functions including accounting and control, financial planning and analysis and asset-liability management.
 
A 20-year veteran of finance and accounting. Rhonda has worked in advertising, digital media, and financial services where she was responsible for the financial reporting, treasury, investor relations, strategic planning, corporate development, tax functions, business resiliency, regulatory relations, and corporate services. Prior to joining MMA, Rhonda was with Bright Power where she oversaw all aspects of their financial reporting and budgeting needs. She began her career with Ernst & Young and spent several years as Finance Consultant with various private entities including Atlantic Collision and Wessex Inc., to develop strategies to maximize financial productivity.
 
Rhonda earned her bachelor's degree in Economics from Duke University and her Master's of Science in Accounting from Bentley University.