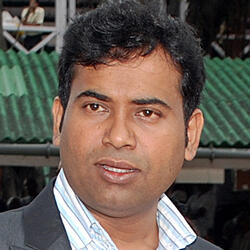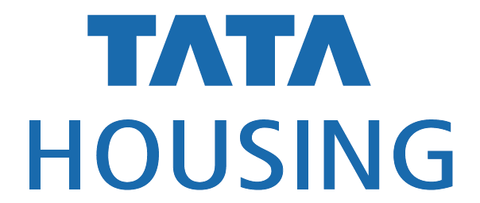 Rajeeb Dash
Head – Marketing Services, Regional Sales Head – West & South
Tata Housing Development Company Limited
@dashrajeeb
As Tata Housing's Head of Marketing Services, I am responsible for leading all corporate and project marketing efforts along with sales revenue target achievement. Joined Tata Housing in 2006 as Senior Manager – Marketing Services and has swiftly progressed to head the department within a short span of time. At Tata Housing, played a key role in building a distinctive brand image for Tata Housing in a highly unorganized and cluttered Indian real estate market, almost from scratch. Today, Tata Housing is one of the fastest growing real estate companies and having highest brand equity at the pan India level as per  A C Nielsen survey. Today, the company has built a perception of building landmark projects, ethical business practices and a consumer centric corporate.
UB Group - (Year 2005- 2006)
Prior to joining Tata Housing, worked with UB Group as a Senior Brand Manager, handling the world's No.1 and UB Group's flagship whiskey brand – Bag Pipper. During his tenure at UB Group, Bag Pipper overtook Johnnie Walker to become the world's highest-selling brand. Was instrumental in launching an alcoholic beverage (Bag Pipper) for the first time in an innovative tetra pack, which helped the company to increase sales revenue and grow market share by 20%.  
Tata Chemicals – Tata Salt - (Year 2001-2005)
Before joining UB Group, worked with TATA Chemicals as a Brand Manager – Branded Salt, where  played an important role in the successful re-launch of TATA Salt Brand with the most popular campaign (TATA Namak – Desh Ka Namak) as well as in increasing its market share to its highest level and was more than the combined market share of the next two competitors. During this period, in every sec 14 packs of Tata Salt was getting sold with wide penetration of 8 lakh retail outlets. This campaign made the Tata salt as a generic brand in the salt category.
During the same period Tata Salt also launched a low-cost branded iodized salt 'Samunder' in order to reach the bottom of the pyramid and successfully convert the un-branded salt users to use Iodized Namak. Samunder today is No.2 branded salt next only to Tata Salt. These marketing innovations helped Tata Salt to be the No.1 trusted brand and undoubted leader in the category. Also been the part of launch team, which launched branded cooking soda for the first time in India. Been part of the consumer insight process for the exploration of food category along with Mckinsey team, which became integral to the Food Additive Business.
AC Nielsen - (Year 1999 – 2001)
Started my career with AC Nielsen as part of quantitative research division. Handled brands like Dabur, Horlicks, Coca Cola among others. Actively involved in various research processes like brand tracking study and new product research and was instrumental in initiating ad pre testing study for various brands. Also closely involved with the product launch of Dabur Hommade cooking paste and Dabur Real Juice.