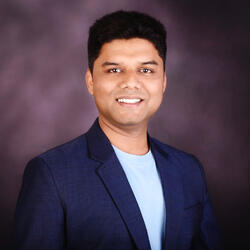 Rajan Vishwadeep
Principal Partner, Data-Tech & Performance Marketing
As Partner & Head of Audience, Data & Technology at Mindshare Indonesia, Rajan leads the development and deployment of emerging digital marketing products. Rajan has established the ADT practice at Mindshare working closely with partners and brands and setting the teams up for a more exciting future in digital. He is currently focused on rolling out a wide set of products to tackle the deprecation of 3rd party cookies including 1st party data strategy consulting for brands.
Before joining Mindshare, Rajan was the Global V.P. for customer success and strategy at Jivox, a creative technology company, where he helped brands across verticals and geographies to test, adopt and scale personalisation in marketing, including tech-stack and data integration consulting.
Rajan has a bachelor's degree in Computer Engineering as well as an MBA from the Indian Institute of Technology, Madras. He is also an active member of the addressability group under IAB's Rearc project.