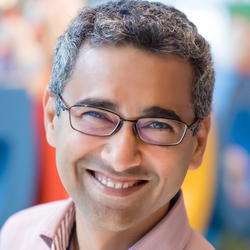 Praveen Sharma
Regional Director, Performance Sales and Solutions APAC
@perryhere
Perry (as he usually goes by) joined Google in 2010 and has had the opportunity to lead sales teams across Video and Mobile; the 2 most exciting areas of Internet. He led Video and Display sales for India till 2013 before moving to Singapore where he now champions mobile sales and solutions for Google across the APAC region. Working across APAC with markets at different stages of mobile evolution has allowed Perry to have a strong understanding of developmental areas of the region. Perry also works very closely with the global product organization giving his a keen sense mobile product development for Google in particular and the industry in general.
Perry's stint at Google was preceded by 14 years in advertising in India with Madison, Group M and IPG groups championing media and communication strategy across some of the marquee brands in India.
Perry is an Engg graduate with an MBA in Marketing/Communication Mgmt. He lives in Singapore with his wife and son.