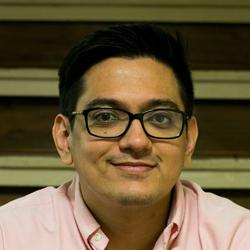 Pratik's primary role at FoxyMoron is to look after new business acquisition, strategic alliances and reinforcing the current client roster. This includes bringing the best of digital services to potential and existing clients through creative ideation, effective execution and management of resources.
Prior to FoxyMoron, Pratik worked at Balaji Telefilms Pvt. Ltd. as a Business Development Executive, creating new concepts for potential business opportunities. He has also worked with Castrol India Ltd. where his role included researching market data with regard to the consumption patterns of various vendors that Castrol dealt with.
Pratik Gupta was ranked 50 in the Top 100 of the Digital World for 2012 and ranked 70 in 2013 by IMPACT Magazine. He is a management graduate from Mumbai University.