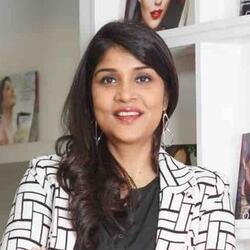 Prachi Mohapatra
Marketing Head, OTC, Emerging Markets
A business oriented marketing head with a keen interest in brand and business building. I work with a high performance team of Marketers/digital marketer, in-store experience Designers and Business Analysts.
From large sized conglomerates to start ups in FMCG, Fashion, Beauty & Personal Care industries, my journey has been nothing short of an exhilarating ride. I put my core out as initiating and successfully implementing mid size business with profitable bottom line.
Business development, Marketing strategy and ROAS is my forte. And I believe a great team and people make the biggest impetus to any business.
An avid traveler and an inveterate foodie, I believe my humble beginnings, small town upbringing, multicultural exposure in various parts of India and the globe has enabled to make huge difference to any project and business that I have been involved in.