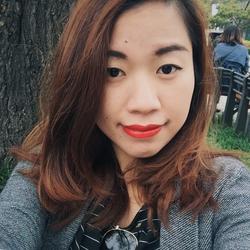 Thai Ha Pham is a true expert in retail marketing. Through the years (and many years to come) she has been with Vincom Retail, Thai Ha is hugely contributing to the growth and success of Vingroup Retail. Previously to her current role, she was the bridge of marketing and communication plan of all retail brands under Vingroup Corporation, including: Vincom, VinMart, VinPro, VinDS, Index Living Mall, Vingroup Card/ VinID. Addtitioanlly, she also managed digital activities, from Content strategy & development, Media booking, to PR, and more, for retail brands (over 30 Fanpages). Now, being Vincom Retail's Head of Marketing, Thai Ha is in charge for all marketing aspects and activities of Vincom Brands 32 shopping malls. Some highlight projects of which she was an crucial part:
Tet Ket Noi: 20% footfall & 28,3% revenue growth
Danh Thuc Xuc Cam Phai Dep: 18% footfall & 23% revenue growth
Brand Communication Ideas for Vincom: Mon Qua Cuoc Song
Dai Hy Xuan 2017: By far the biggest Loyalty Campaign in Vietnam. 540 millions reach; 4,6 millions engagement. Top 3 social campaigns for Q1/2017.