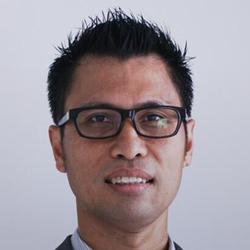 Parulian Lummy Sitorus, (or fondly known as Ade) is is a sales person who have an excellent track record across media platform companies. As a Salesperson, Ade has an excellent track record across media platform companies. He started his journey at 1994-2010 with some of the biggest television companies in Indonesia such as ANTV, MTV Indonesia, Global TV, and SUN Televisi Network or also known as iNews.
With the rise of technology industry in Indonesia, Ade continue to widens his experiences and leading some of the big digital companies in Indonesia from 2010 to the early 2018. Ade start the journey with Mojopia as their GM Advertising, then he joins Multiply as VP of Sales, held position as Sales Director at Admax Network, take the Country Lead Sales Director position in Komli, join as Sales Director at Ambient Digital Indonesia, and have a three-year career journey with Exponential as Country Manager. He was also the Director of Demand Facilitation at SpotX for their APAC Region and has role as buyer's advisor, which buyers was including brands and their agencies, and demand-side platforms on the inventory available on SpotX to drive business growth within region. During his career journey across various digital and traditional media company, Ade has succeeded in growing the company's business and achieve the objective of the expected revenue target.
Recently, Ade is trusted to occupy the GM Digital Advertising position at Telkomsel. He takes the position since April 2018 and bring his in-depth understanding of the diverse local market as an Indonesian native who have worked in the industry for more than 20 years. As the GM, he is responsible for leading the account teams in order to help Telkomsel strengthen the position as a leader, growing the business, and lead advertising sales and business operations in Indonesia. In addition to that, he also continuing to expand the strategic partnership across various industry.