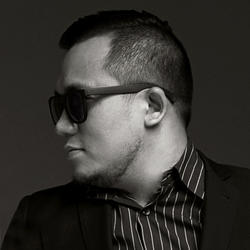 Paolo Garcia
Executive Creative Director
An award-winning Creative with 18 years of advertising experience. 

Paolo is a well-rounded Creative having strong foundations from his ATL and BTL backgrounds then evolving to Digital and Content Development expertise. His works have been recognized internationally in LIA, Clio, Spikes, Cannes and most recently at the Mobile Marketing Awards in Asia-Pacific and Vietnam and Auggie Awards in Silicon Valley. 

Paolo's passion for unconventional forms of communications transcends in his recent effort to develop breakthrough digital and mobile campaigns in Vietnam. Some of his outstanding works are for Samsung Galaxy S6 Launch (Watch it with the S6 - 2015), Galaxy V (Self-V - 2014) and Samsung Galaxy A (Say A - 2016), bagging a total of 4 "Best in Show" awards in MMA Asia Pacific and Vietnam and was also recognised in MMA Global New York. His work for Dutch Lady's "Flying Farm APP" was awarded Best Campaign at the Auggie Awards -- Vietnam's first Augmented World Expo award held in Silicon Valley last June 2016. He helped lead the set-up of Leo Burnett's Digital Team that won Agency of the Year in Mobile, APAC for MMA and Digital Agency of the Year (GOLD) for Campaign Asia, all in less than 3 years.

In Vietnam, Paolo has been working for over 11 years (9 years with Leo Burnett), he sees each day as another challenge to influence human behavior with the power of ideas, especially with the progressive Vietnamese consumers. He has been driving innovative creative thinking in the agency aiming to drive clear business results.