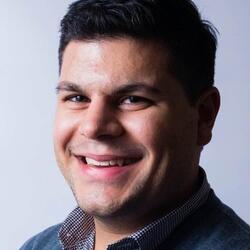 Nikolai Chowdhury
Director of Customer Success
Nikolai has spent his entire career in technology working with numerous clients and companies ranging from small startups to large enterprises focused on crafting and delivering showcase worthy mobile applications, innovative products, frameworks, and strategies.
His background is focused around customer success, mobile innovation, pre-sales, and solution architecture efforts, previously running an innovation and R&D Lab at a global technology consultancy. 
Currently Nikolai heads up Customer Success on the East Coast for App Annie leading a team of trusted advisors who partner with numerous market leading organizations to help craft their mobile strategies such as United Airlines, Match Group, iHeartMedia, TripAdvisor, Capital One and others.
Before joining App Annie, Nikolai led customer success and strategic initiatives focused on connected device and smart home customers for the award winning Internet of Things (IoT) Smart Products Platform, EVRYTHNG based in New York City.
Nikolai holds an MBA from Columbia Business School and a BA in Economics from Fordham College at Lincoln Center.