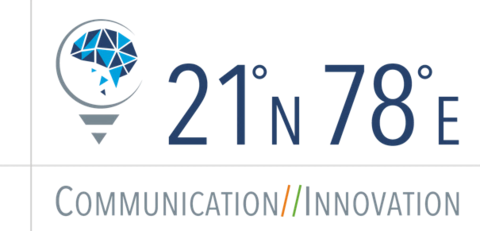 For over a decade, Nikhil has worked extensively in the fields of communications, advertising, design and technology. He ran a new tech and design start-up for five years before taking the next big step into digital-first advertising. His expertise in brand strategy, digital products, design and technology is what makes him a true digital generalist. Over the years, Nikhil has helped bag multiple awards in the advertising and design world; including the Agency of the Year IDMA 2014 and Indian winners for The Web Design International Festival 2008.
At 21N78E Creative Labs, Nikhil focuses on helping brands through a communications ecosystem solutions model aimed at ensuring they aren't playing catch up with consumers in this rapidly evolving socio-cultural and technology-first landscape. He is also leading the charge on building their own digital assets that are aimed at solving business as well as consumer problems.
Prior to 21N78E, Nikhil was the VP for International Business & Mobility and Integrated Business at Indigo Consulting where he was the digital lead on some of its marquee clients. He also spent a considerable amount of time at Grey Digital where he rose to lead some key accounts at its Mumbai branch.
An idealist at heart, Nikhil is a self-proclaimed problem solver, a technophile and an aspiring hacker. He used to be a professional gamer back in the day!
His curiosity has him digging into what makes things tick, the great outdoors, fitness and interestingly, the mysteries of space. On a good day, you can find Nikhil strumming his guitar or pondering ways to help improve the human condition.