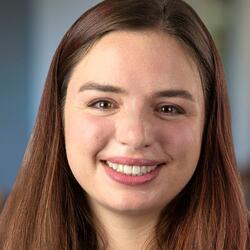 Morgan Steele is a consultant with Forrester's market impact group. Her team helps B2B marketers and technology providers better understand and engage with their customers through custom marketing content driven by objective research. Morgan leads custom consulting engagements to create independent, data-fueled stories and deliverables that help her clients capture mindshare across channels and turn prospects into customers.
Previous Work Experience
Morgan joined Forrester from IBM, where she held several digital strategy and operations roles. Her work included leading teams to improve user experience, launch digital platforms, and instrument new metrics and analytics tools. Morgan started her career at a global event production firm, where she partnered with Fortune 500 clients to bring their experiential marketing plans to life.
Education
Morgan holds an MBA from Georgetown University McDonough School of Business. Morgan is also a graduate of New York University, where she earned a BA in politics with a minor in East Asian Studies.