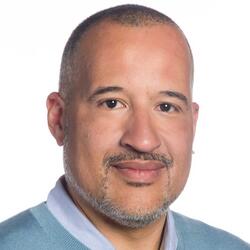 Miles Perkins
VP of Marketing Communications
Miles Perkins brings a wealth of experience to the field of cinematic virtual reality through his background in media communications, entertainment and emerging technologies.
Before coming to Jaunt, Miles was a 23-year veteran of Lucasfilm where as Head of Corporate Communications he was responsible for the development and implementation of communications and public relations across all Lucasfilm companies globally, including Industrial Light & Magic, Skywalker Sound and LucasArts.
Prior to this role Perkins served as Director of Marketing and Communications for Industrial Light & Magic. During his tenure, he was central in developing and managing the ILM brand through a deep knowledge of the creative and post-production process. At ILM he worked on a wide range of projects including the Star Wars prequels, the Jurassic Park series, the Pirates of the Caribbean series, Iron Man 1 & 2 and is credited on films such as Super 8, Rango, Star Trek, Transformers 1 & 2, Indiana Jones and the Kingdom of the Crystal Skull and Iron Man.