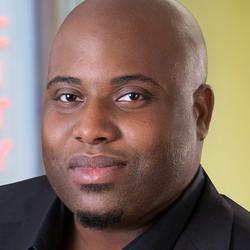 Mel Clements
VP, Senior Business Leader
Mel Clements is VP, Senior Business Leader on the MasterCard Global Digital Marketing team. In this role, Mel leads the creation and execution of our B2C Digital, Mobile, Social, and Content marketing strategies.  
Prior to MasterCard, Mel led advertising, digital, content, and experiences development for blue-chip consumer brands like 20th Century Fox, Microsoft, Nike, and Coca-Cola. At Fox Digital Studio, Mel was responsible for creating new IP by connecting major advertisers to emerging TV/Film writers, producers, and actors. He worked as a creative experiences director for Microsoft's Global Creative Solutions team where he developed custom branded entertainment experiences like the Chris Evans-starring "Discovered" for Intel and Believe Entertainment Group's "The LeBrons."At Nike, he orchestrated one of the most successful cross-platform product launches in Nike Basketball history for the Nike Hyperdunk.
Mel holds a bachelor's degree in Political Science from Emory University.