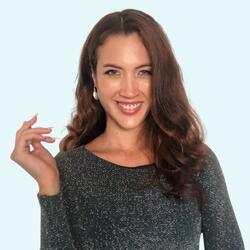 I am Maya, a dynamic experienced marketer with 13 years in various marketing disciplines, particularly in branding. My love for marketing began when I was 11, creating digital graphics and community building within a children's community called Neopets. I started freelancing as a copywriter about 13 years ago, thus beginning my journey as a marketer.
I am currently the founder of Maya Goldman Agency, which offers consultancy and marketing services, working exclusively with Sustainable companies that are in some way or form, taking initiatives towards sustainability. Don't mistake us for running only ESG-type campaigns, as We DO NOT ONLY run campaigns about sustainability, but rather use sustainability as a way to filter out clients.
On a more personal level, I enjoy public speaking, specifically to share my insights on marketing & branding, the environment & sustainable practices, life, motivation, and lifestyle. I am deeply passionate about environmental conservation and use my platform to raise awareness about crucial environmental issues and solutions. Currently, I am leading the #protectingher campaign to protect mother earth.
With my extensive experience in the industry, my commitment to sustainability, and my passion for empowering women, I feel that I am a true force to be reckoned with. What's more, I was the 2nd Runner Up in the Miss Universe Thailand 2013 pageant and the 2nd Runner Up in the Miss Grand Chiang Rai 2023 competition.