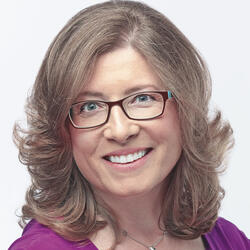 Mary Rodgers
Director of Marketing Communications
Mary Rodgers has more than 20 years of solid experience in the housewares and tabletop business. Since joining Cuisinart and Waring in 1996, she has significantly expanded the marketing communications department, while spearheading industry-first initiatives that have given the company even greater stature as an innovative leader.
As Director of Marketing Communications for Cuisinart and Waring, based in Stamford, Connecticut, Rodgers is responsible for all consumer communication touch points for the brand portfolio. She oversees the company's social media campaigns, consumer and trade advertising, public relations, consumer promotions and sponsorships, as well as Cuisinart's National Bridal Program. Under her leadership, Cuisinart has received numerous awards for marketing campaigns from some of the most prestigious industry organizations in the nation. These include several Platinum and Gold Hermes Awards for various marketing materials including bridal brochures and the company's dedicated app; LACP Spotlight Awards for advertising pieces; and being named one of Internet Retailer Magazine's Hot 100 Companies. Rodgers has also been a guest speaker at distinguished industry conferences and events, delivering addresses on branding strategies, social media implementation and other related topics.
Prior to joining Cuisinart, Rodgers headed up Marketing Services for Farberware and handled advertising and merchandising activities for all product divisions. Other previous positions in the housewares business include National Sales Coordinator for PNI, and Divisional Supervisor, Home Furnishings, for Adam Meldrum and Anderson (which was purchased by The Bon Ton in 1995).
Rodgers is also an active member in numerous community and industry associations, such as The James Beard Foundation; the International Housewares Association (IHA); the International Association of Culinary Professionals (IACP); the Association of National Advertisers (ANA); and the National Advertising Review Board (NARB). She graduated from D'Youville College in Buffalo, New York, with a Bachelor of Arts degree in English, and graduated with honors from The State University of New York (SUNY), receiving a Bachelor of Science degree in Business, Management and Economics. In 2014, she earned a Master of Business Administration (M.B.A.) with a focus on Global Brand Marketing, also from the State University of New York.
Rodgers is married for 30 years to Ken, who is a teacher. They keep a home together in Katonah, New York.