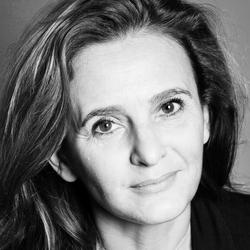 Marie-Noelle De Greef
Head of CoE Communications & Brand Experience
Marie Noelle De Greef is Head of ING Branding, Advertising & Sponsoring at ING Bank, for Belgium and the Netherlands. ING Group is among the leading banks offering services to 37 million Retail and wholesale customers in over 40 countries.
After a career in consultancy, she started working at ING in 1999 and has held various positions within the Bank : from wholesale to retail, from sales to IT,  from product management to operations, from Lean Black Belt to Ontological coach, from HR to Marketing.
She is focusing now all her energy on delivering surprisingly personal, remarkably easy & refreshingly smart experiences to ING's clients. Blending creativity & data, being at the crossroads of technological & behavioral changes and bringing innovation, focus & meaningfulness.
Marie Noëlle holds a Master of Science in Management, International Business & Finance, is Lean Black Belt and Ontological Coach.