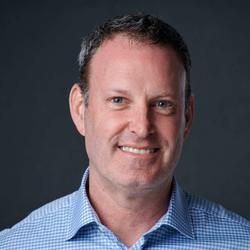 Marc Ginsberg
Vice President of Marketing
Marc currently leads a team of colleagues responsible for driving all prospect and partner marketing efforts across the US Small & Medium Enterprise commercial business at American Express.  This team manages all digital go-to-market prospect channels, lead generation and nurture campaigns, marketing and retention of all co-brand partnerships and the Amex e-commerce solutions through the acquisition journey for the US Commercial business.
Prior to this role, Marc led a Consumer Marketing Services team at American Express focused on leveraging business partnerships to provide mutually beneficial value to both the partner and to American Express.  These solutions utilized data and joint access to customers to drive personalization and value creation.                     
Marc joined Amex five years ago as VP-GM where he launched the Amex Advance business.  He was charged with building new businesses and services for American Express leveraging their integrated data, platform and machine learning capabilities. 
Prior to joining American Express he spent six years as President, Advertising Solutions for Cardlytics, Inc. where they developed data-driven advertising products for retailers and strategic partners. 
Prior to that, he led the Commercial Division of DIRECTV, focused on driving growth from all non-residential customers including lodging/institutions, bars/restaurants and SMB and large businesses. He also spent time with P&G, Deloitte Consulting and Catalina Marketing. 
Marc has a BS in Decision Sciences and Finance from The University of Florida and an MBA from The Anderson School at UCLA. Marc currently lives in New Jersey with his wife, Melissa, their two sons, Jack and Will, and their dog Maverick.