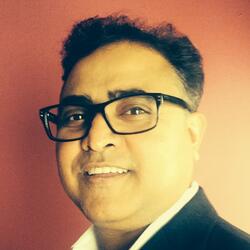 Mano Pillai
Head of mobile and cross-device products
Mano Pillai heads up Mobile and cross-device Identity at Neustar, leading a team focused on extending Neustar's authoritative offline Identity data across digital channels giving marketers the ability to reach audiences and measure performance of their brand advertising campaigns across desktop and mobile channels.
Prior to Joining Neustar in 2012, Mano was the director of Ad Products engineering at AddThis. At AddThis Mano played a pivotal role in building the Advertising Products stack. Before AddThis Mano led product engineering work for Netscape/AOL. His experience spans Consumer internet, mobile ecosystem, digital advertising and internet payment systems.
Mano holds an MS in Engineering Management and a BS in Electronics and communications Engineering.