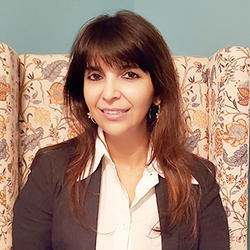 Loveleen Sahrawat
Head of Brand, Digital & Social Marketing, Media, Consumer Research & Insight
Loveleen heads Brand, Consumer Insights, Media, Social and Digital Media Marketing, and Digital Platforms at Aditya Birla Capital Limited. She has been with Aditya Birla Capital for 7 years now.
In her 24-year long career, Loveleen spent 17 years in advertising, where she has held multiple leadership positions including Business Director of South-East Asia, a General Manager of a Mumbai Office and head of an International Hub. Loveleen has built brands across multiple categories including FMCG, Telecom, Automobile, Aviation, Finance, Publication, Health & Wellness and Tourism.
Loveleen's passion for building brands and leading teams is what keeps her wired when she is working. But she insists that what really defines her, are her personal passions that include travelling, playing tennis, swimming, gardening, reading and a deep interest in Indian and International politics.
Loveleen is a History Honours Graduate from Jesus and Mary College, University of Delhi and a Mass Communication Post Graduate from Indian Institute of Mass Communication.​