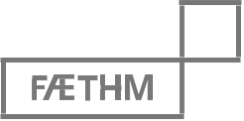 Leticia Gasca
Future of Work Insights Manager
Leticia es co-chair del Comité Directivo de Educación y Empleo de la comunidad de Global Shapers y tambien es Future of Work Insights Manager en Faethm AI, donde ayuda a empresas y gobiernos a prepararse para la transformacion laboral usando datos y analitica predictiva.

Leticia es co-fundadora del movimiento Fuckup Nights y del Skills Agility Lab, un laboratorio de innovacion educativa.

Es autora de los libros Cambia todo y Sobrevivir al fracaso.

Leticia fue elegida por The Economist como una de las Voices from 2040 y Emprendedora del año por World Innovation Expo. Leticia fue reconocida por OZY Magazine como "Rising Star" y es consejera de ONGs internacionales como Oxfam y Ashoka. También es socia fundadora de la Asociación Mexicana de Emprendedores.

Además, Leticia ha sido reconocida como Global Shaper del Foro Económico Mundial, donde dirige el proyecto "Shaping the Future of Work", una iniciativa global creada para comprender las necesidades y perspectivas de los jóvenes sobre el futuro del trabajo.

Ha sido conferencista en el Global Entrepreneurship Summit, el BBVA Open Summit, el Foro Forbes y en eventos oficiales de TED.