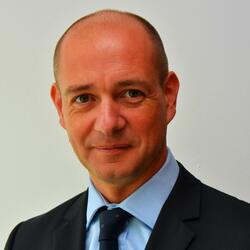 Lee Risk
Commercial Director, Media
Lee has almost 30 years of experience in market research in Europe and the Asia Pacific region. He began his career in a client-side marketing role before joining GfK based in London. Since 2001 he has been based in Singapore in various regional APAC roles. He also had a 3-year spell out of GfK heading up an Analytics Agency start-up in the region. 

He is currently head of the Media Measurement division of GfK for the APAC region. In this role he deals with many of the largest global, regional and local media players. He regularly speaks at regional and global conferences on developments within the area of audience measurement.

He was closely involved with the team that won the radio listenership contract in Australia with Commercial Radio Australia and leads the team that won the integrated TV tender in Singapore. In addition, he led the team that won and successfully renewed the Radio Audience Measurement currency in Malaysia in 2016 and 2019. Lee works closely with the GfK global product development team to ensure that the product roadmap meets the future needs of international and local clients.