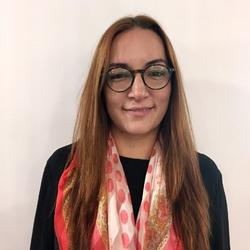 Juliana Sarria
Manager of Consumer & Client Engagement Gepp
Over 15 years in marketing, business development experience with particular expertise in digital strategies, on and off media advertising, social media, and product development & growth. Specializing in developing and designing marketing solutions and strategies for clients and new business ventures in media as well as regional and global clients.
My integrated approach helped drive revenue with both new and existing clients. Played key role in securing new business with clients including GEPP, P&G, Coca Cola, Unilever, UIP, Clorox, AJE Group, Rubbermaid, and Emirates.
During the time I worked as agency leader I worked in regional and global teams, where I oversaw two of the agency global accounts Clorox and AJE Group, leading two global teams in over 13 markets, these teams' worked to combine insights, strategy, ideation and research into highly innovative media proposals.
I joined Gepp (Pepsico Beverages) 3 years ago as Senior Manager of Consumer & Client Engagement, being in charge of developing brand, product and trade digital strategies, for all digital marketing environment to push brand development & business growth for all Gepp Brands (Pepsi, Gatorade, Epura among others)..