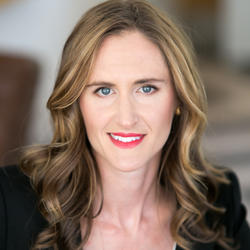 Julia Ahlfeldt
Strategic Leader │ Customer Experience │ Growth │ Operational Analytics,
Julia has dedicated her career to helping organisations gain market leadership through customer-centricity. As a Certified Customer Experience Professional (CCXP) - an internationally recognized accreditation held by only a few people in South Africa - she has worked with the C-Suite of businesses including Virgin, ABSA and Cell C to deliver on their brand promise and foster customer loyalty through great experiences.
Originally from the USA, she is now one of the foremost Customer Experience experts in South Africa and is a regular keynote or MC at industry events, among them is the CEM Africa Summit, the continent's largest gathering of CX experts. In 2015 Julia joined the global Customer Experience Professional's Association and is currently the local leader of the South African chapter.
Julia leverages her knowledge of global best practices and understanding of the local market to create customized solutions that unite organizations around the customer.
She is also among a handful of South African women to produce a monthly podcast. In her programme, Decoding the Customershe profiles companies like Capitec Bank and Airbnb to discuss how they're adapting to a customer-centric business world and to glean CX best practices.