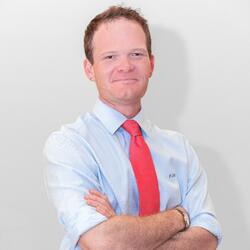 Joseph Hayek
Director Integrated Insight and Consulting
Joseph Hayek is an insight expert with over 10 years' experience in the field. His first career was with the UK's Conservative Party responsible for the Party's public engagement and operations across the NE of England. After 7 years in politics, he joined Kantar Public's Consulting division leading the MENA region based in Dubai and now leads the integrated insight function at CARMA. 
Born and raised in Saudi Arabia, Joe couples an intimate knowledge of the Kingdom, its rich history and culture together with global best practices in public engagement strategy development and research.  
Over the last four years, Joe has led projects with CEDA, Saudi Aramco's Ithra, the Saudi Ministries of Culture and Sport,  Royal Commission for Riyadh City, The Abu Dhabi Government Media Office, Sharjah Government Media Bureau and private sector organisations across various sectors including automotive, logistics, health and finance. 
Joe Holds a BA in French and Philosophy from the University of Nottingham (UK) and an MA in Middle Eastern Studies from SOAS (University of London)