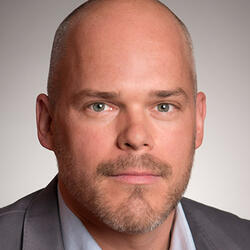 Jonathan Carson is the Chief Revenue Officer of Vevo, the world's leading all-premium music video and entertainment platform. He is based in the company's New York City headquarters.
As CRO, Carson oversees Vevo's global premium sales force and network of sales partners including all advertising sales and integrated sponsorships.
Prior to joining Vevo in 2013, Carson spent six years with The Nielsen Company where he helped spearhead the company's digital transformation. Most recently CEO, Digital, Carson led Nielsen's digital and mobile strategy and operations across more than 70 countries.
An accomplished entrepreneur, Carson was previously co-founder and CEO of BuzzMetrics, the world's leading social media intelligence company, which he sold to Nielsen in 2007. While at BuzzMetrics, Carson helped establish the concept of social media with marketers, including co-founding the Word of Mouth Marketing Association (WOMMA), which has since become a thriving trade association.
Prior to BuzzMetrics, Carson founded Intercities, Inc., an interactive development firm with clients including Intel, Disney, and National Institutes of Health. In 1995, Carson co-founded OuterSound.com, a pioneering and award-winning music industry web site, which was acquired in 1999.
Carson is a frequent speaker on digital topics at conferences (Mobile World Congress, Web 2.0), on broadcast (CNN, CBS, NPR) and in print (Wired, Wall Street Journal, New York Times).