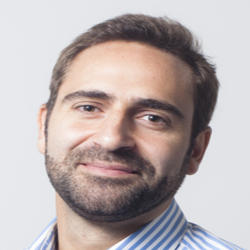 More than 14 years of knowledge and management of commercial area, with emphasis on leadership, proactivity, determination, results focused, dynamic and easy to adapt.
Lived in different countries like Spain, USA and Holland.
Fluency in English and Spanish, with great negotiative prowess in the respective languages.
Mais de 14 anos de experiência em gestão e negociação comercial, com destaque para a liderança, pró-atividade, determinação, focado em resultado, dinâmico e fácil adaptação.
Vivencia em diferentes países como Espanha, EUA e Holanda.
Fluência em Inglês e Espanhol, com grande poder em negociações nos respectivos idiomas.