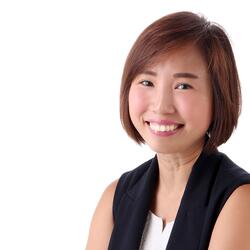 Jane Ng
Managing Director, Insights Division
Jane is passionate about helping brands disrupt competition in-market in, harness meaningful emotions through powerful content, and achieve media ROI in this digital age. She has worked with global, regional and local brands and is adept at helping businesses tackle challenges across geographies and industries.
With over 15 years of experience, Jane has worked in various capacities, spanning client leadership and domain roles. She also spent 3 years in Philippines as Executive Director for Insights Division in Kantar. During her time in Manila, she partnered with some of the most iconic global brands to localize brand and communication strategies and win through digital disruption. In 2019, Jane returned home to Singapore and currently manages the business for Brand Guidance, Creative, Media and Analytics.
Outside of work, Jane spends much of her free time travelling, counting Bhutan and Mount Rinjani as some of her most memorable travels. As international travel has now come to a halt in 2020, she is taking time to rediscover the beauty of Singapore as a tourist in her own country.