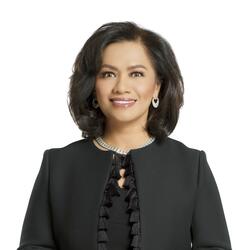 Ira Noviarti
PT. Unilever Indonesia Tbk.
Ira Noviarti is the CEO and President Director of Unilever Indonesia. The second woman to lead the company, she has held various senior management positions since joining as a management trainee over two decades ago.
She was most recently the Vice President of Beauty & Personal Care, where she led the Beauty & Personal Care business across eight categories and more than 15 brands.