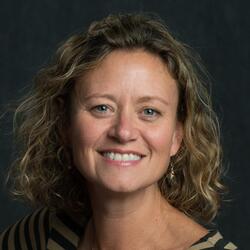 Heidi has been inspiring people to buy for the entirety of her career. She has a diversity of experience in many facets of the marketing world- everything from activation, shopper marketing and consumer promotions, to retail design, brand advertising and direct marketing both on and offline. She has been leading Activation programs for many Fortune 100 brands (such as Unilever, Johnson & Johnson, Baxter Pharmaceuticals, GSK, P&G, Nestlé, Kellogg's, Nokia, The Home Depot, Lord & Taylor, Bloomingdales, Hallmark, McDonald's)— adding more than 30 awards to her client's shelves.
Over her history Heidi led creative teams at Leo Burnett/Arc Worldwide, FCB (Draft), Havas, and even an interactive pharma agency called Siren. Most recently Heidi built and led the creative endeavor for Team Unilever Shopper, a WPP constellation solution while also taking on creative oversight for the Geometry Global New York headquarter office.
Inspired by motherhood, her board positions on non-profit SheShouldRun and Freedom United and her enviable network of influential friends and activists — Heidi is passionate about using her creative brain to drive profits while promoting positive change in the world.