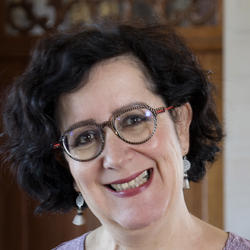 Passionate South African, wife, daughter, sister, mother of 2 young men, voracious reader, collaborator, lover of challenge & change, fiercely loyal to the notion of the power of single actions enabling quantum changes, reluctant gym-goer, erstwhile boxer, speaker of some Greek, learner, teacher, mentor, mentee and deep believer in the power of brands and humans.
Heidi joined Hollard in May 2013 as Chief Marketing Officer, and her role includes all Group Brand activities including PR, internal marketing, digital marketing and sponsorship as well as the group's Customer focus.
Heidi was previously Executive Manager, Group Marketing, Loyalty & Strategic Partnerships at Comair taking care of kulula.com, British Airways, SLOW lounges, Daddy's Deals, kulula credit card, jetsetters and Executive Club. Before that she was Deputy CEO & Marketing Director at research house Ipsos Markinor, after some time in the pharmaceutical industry following a BSc degree in Nursing at Wits.
Heidi has been a Member of Vega Brand School National Advisory Council, served for 7 years as a Board member and Deputy Chairman of the Marketing Association of South Africa and as Board member of the ABC. She has judged the ACA's APEX awards, the PRISA Prism awards, the FM AdFocus awards, the AMASA Media awards, the Marketing Achievement Awards and the Loerie Awards. She is a silent partner at Halo Agency and has been a business partner on the Partnerships for Possibility Programme where business leaders partner with a school principal in an under resourced school.
In 2017 Heidi was nominated and a finalist for PRISA's Lifetime Achievement Award and in 2018 she was recognised in the Women in Leadership Category at the Jewish Achiever Awards. Over the years her teams have been recognised with awards including PRISM PR Campaign of the Year for kulula.com, Loeries Grand Prix and Gold for SLOW lounges and PRISM Sponsorship Gold for The Hollard Daredevil Run.
She believes in sprinkles and chocolate cake, and knows that it takes a village to raise a brand.