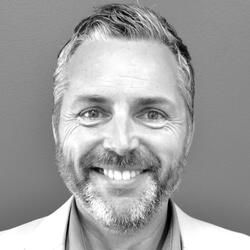 Graham is the Group Chief Executive Officer, and a founding partner at Big Mobile Group. 
His career straddles both client-side and marketing services roles in the UK and Australia.
A highly credentialed mobile executive, Graham has been a leader in mobile publishing, marketing, and advertising for 12 years.  During six years with Vodafone, he launched and ran the Mobile Publishing Group, then acted as Head Of Strategy for Vodafone's Mobile Advertising Group.
Prior to this he held senior management positions in agency groups including Omnicom, Grey Worldwide, and Interpublic, and led teams supporting some of the world's biggest brands in the offline and well as the online space.
A founding partner at Big Mobile since 2009, he has been a primary force behind the company's successful leadership of the category in Australia, and it's growth over the past 3 years in Asia.
Now positioned as one of the regions fastest growing mobile solutions and media specialists, Big Mobile is headquartered in Sydney, with well-established operations in Melbourne, Brisbane, Auckland, Singapore, Jakarta, and Manila.