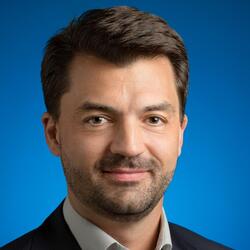 Ghislain Le Chatelier
Regional Director South East Asia
Google Marketing Solutions
Ghislain Le Chatelier heads the South East Asia Google Marketing Solutions team, which helps thousands of companies and partners to market their products and services, and grow their business online. He initially joined Google's European headquarters to lead the expansion of the French and Benelux markets, before moving to Google's Asia-Pacific headquarters in Singapore in 2010.
Prior to Google, Ghislain worked in the Telecom industry, including at Ericsson where he launched and led the Media & Applications Partnership program in Europe.
Ghislain holds a MSc. in Electronics from Supelec Graduate School of Engineering, a Master in Business & Marketing from Essec Business School, and an MBA from INSEAD. He is also a Reserve Officer for the French Navy.