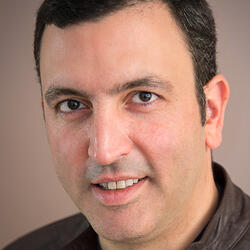 Born in Istanbul, graduated from Marmara University, Department of Business Administration and Informatics.
He completed his Master's degree in Business Administration with his thesis titled 'The Effect of Cell Phone on Interpersonal Communication'.
He created mobile value-added services and solutions to both technical service and sales points at Genpa and Erdem Holding.
Alcebra gives mobile specific consultancy to MENA and Asia Pacific region companies.
He established the Mobile Marketing Department in Rabarba.
Mr Lama performs mobile application, mobile game, Youtube content production, Youtube, Instagram channel management of famous cellebrities and brands.
He is a partner of Verba Medya, a Youtube Certified Partner.
He has worked with local giants and global brands to create hundreds of innovative campaigns. Pepsi, Doritos, Lay's at PepsiCo, Lipton, Axe, Clear Men, Algida, Cornetto, Tuborg, Carlsberg, Selpak, Kanyon, Vogue, Garanti Bank, Pınar, Akbank, Sütaş, Simit Sarayı, Gübretaş, Brisa, Balparmak , n11, Eti, Michelin, Danone brands Nutricia, Bebelac, Milupa, Schwarzkopf, Renault, Turkcell, Axa, such as the projects created brands; He has received more than 50 awards in Effie, Crystal Apple, The Smarties, Mixx, EMMA and Felis competitions.
In 2009, Turkey has been involved in MMA organization. Still he is a Board Member at MMA Turkey.