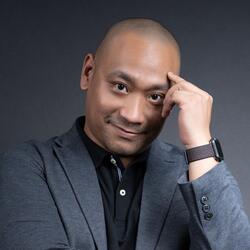 EJ loves to be in the spot where strategy, creativity, people, and technology overlap.
Currently, he is the Digital Director of the Hakuhodo Vietnam Group and is responsible for the digital transformation of the Hakuhodo Group Vietnam companies and its clients.
Prior to joining Hakuhodo, EJ has held various leadership positions in the span of 10 years in both in-market and regional capacities with several international agencies. Having worked and lived in the Philippines, Singapore and now, Vietnam in the field of digital marketing; EJ believes in the promise of technology in the ASEAN region and how it affects the lives of its more than half a billion inhabitants.
When not building campaigns, strategy, capabilities and teams, EJ spends his time building LEGO with his 3 children where they try to stretch the limits of their imaginations.